Neocities sites to surf!
Listed in no specific order:
Please check out my neocities profile for more sites, I am very lazy about updating the list on this page!!
com.neocities.org!!

Castle Cyberskull

The Unpikey Zone

Cypherpunk

Ioh

Moonview

Cubertown

Hackerman

Lucifer's Lounge

The Code Lord

Up All Night

Grim Harlequin

Like Home

Stigma

Birds and Stars

Chai Tea

The Frump Zone

Cloud World

Cherrie Faerie

Florida Chill '95'

Psshaw

Mishtery


super stylin

The Galactic Bucket

Vomit Boyz

Plutonist

PRE-DEAD.

11 Finch D. River's Website

Mishtery


La Taccola

Bisuko

Lugaw

Tiny Paws

Synocure

Mouthsweets

Karius

Silly Pony

noa-s

The Simple Site

Bug Colony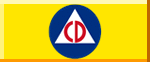 Rings:

←

→
<<

Retronauts Webring

>>

Cliques:















the malo mart theme from loz: tp


These Jelly Cherries have bonded with Kristina! Visit the Giant Jelly!
element // ether
scented // rose + jasmine
aromatic // peony + orange blossom




Fanlistings:


Note: Some of these links lead to archived fanlistings or link to nothing because the original fanlisting wasn't archived by the Wayback Machine. If and when a new fanlisting replaces the old site, I will update the links.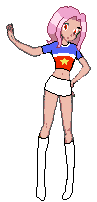 I am re-working my resources page. I'll post the link when it is done :)

Fonts I Use:
Barbie Medium Font -- what it says on the tin.
Silkscren Font -- A classic of the 00's.
04b-03 Font -- The even smaller cousin to Silkscreen and another classic 00's font, especially at size 4... in all caps... outlined in black or white. It's the main font used on the fanlisting buttons.


Graphics, Backgrounds, Etc.
Gifcities -- searches the alt tags of images on archived Geocities pages that were scraped and uploaded to archive.org before Geocities went offline. Very useful and excellent for going down rabbit holes.
PixelPeach (Livejournal) -- requires an LJ account. Many images are now broken.
Free Blinkies -- archived, some pages/images may not work.
la-soldier.net -- Lots of Sailor Moon Graphics
King Lulu @ DA -- I used a lot of their graphics on the about me page. Lots of cool stuff here!
Heidi's Blinkies -- Pretty sure this site died in like the mid-2000s but it is still online. Lots of blinkies!
silvitablanco.com.ar -- Lots of different graphics across several pages (like these), may need to translate text (Spanish)
Peachie's Pixels -- a classic at this point.
www007.upp.so-net.ne.jp -- sprites, may need to translate text (Japanese)
80x15 Buttons Collection (archived)
80x15 Buttons (originals)
A massive amount of 80x15 buttons
Mewheart -- Pokemon pixels, etc.
Glitter Banner Creator





Glorious Trainwrecks

Sad? Upset? Click here.

Googlism -- I used to use ths site all the time in our high school computer lab.

someone uploaded all of the bugsnax sounds

Scottish Snow Gritters w/ Powerful Names

click here to SEE A GIANT SHRIMP!!

VERY IMPORTANT LINK, if you only click one link today MAKE IT THIS LINK!!

Hide the Pain Harold's Actual Website

King Gizzard and the Wizard Lizard!!

videos!!


Ja Da

the rat movie

how my brain often feels

OCTOCAT ADVENTURES

the 300 pg edit (aka how this garbage should have been)

BUNGER

even more bunger

SCOOPY BANOOPY

real version of pokemon ep. 1

for when you feel sad!

Elvis the Crocodile Attacks Lawn Mower

crazy hamburger

Leprechaun in Mobile, Alabama